For our February meeting, we had read 'In A Glass Grimmly' by Adam Gidwitz. The book retold some famous fairytales with a bit of a twist, with the main characters being Jack and Jill of 'falling down a hill' fame.
This book had mixed reactions - some members found it funny, some did not finish it because they didn't enjoy it, but we all agreed that it was very gruesome!
For our activity we made peg people using some fabric and ribbon which we have in our craft stocks. Everyone chose a fictional character to base their peg person on. Unfortunately the glue would not hold so a lot of our peg people because imprisoned by Sellotape!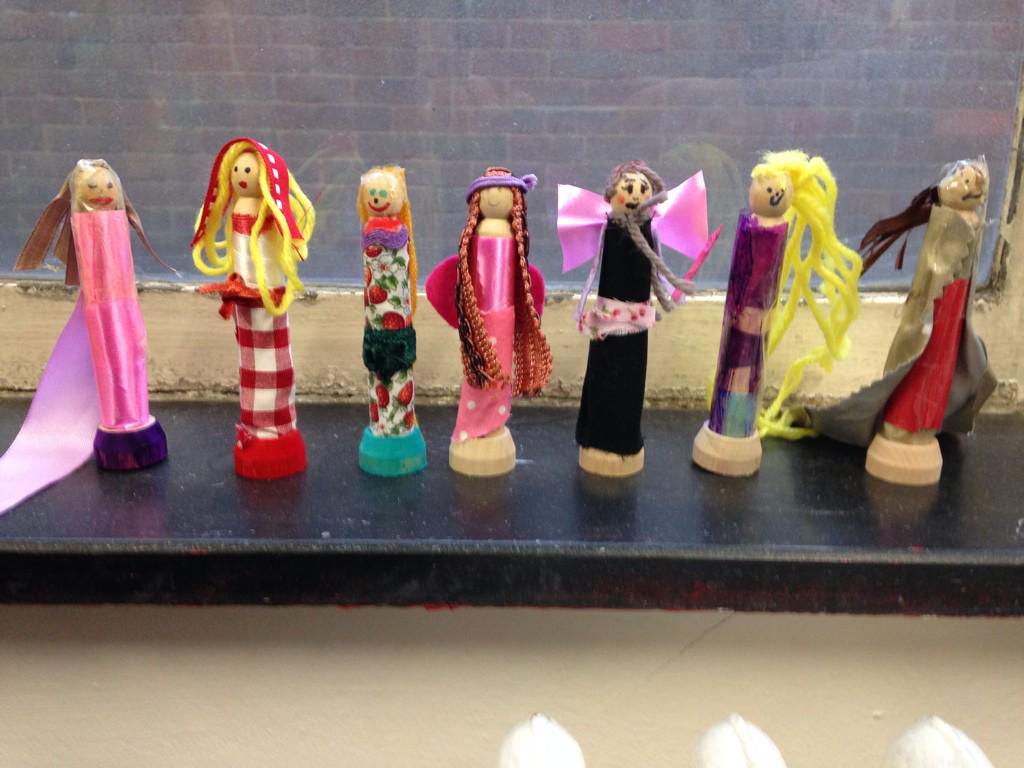 Next month we are reading 'Awful Auntie' by David Walliams!